A quick news round-up of all the build-up to the 50th Anniversary this November.
The runtime for Day of the Doctor has been confirmed as 75 minutes, with a 85 minute version airing in cinemas with a bonus 10 minutes of special material.
75 Countries have joined a global simulcast of the episodes which will mean an early start for Australian fans –  a 7:00pm airtime is expected in England which translates to 5am on the east coast of Australia.
Trailer Debut
The BBC released a fantastic new trailer celebrating 50 years of Doctor Who and in anticipation of The Day of the Doctor. Watch the trailer below.
Cinema Screenings
Details were released for the cinema screenings of Day of the Doctor world-wide. A list and map of the available locations and countries can be found at http://www.doctorwho.tv but the Australian cinemas are listed below.
http://www.eventcinemas.com.au
http://www.villagecinemas.com.au
http://www.sharmillfilms.com.au
and more local/regional cinemas…
Sharon Wilson, Head of Marketing, Brands for BBC Worldwide Australia & New Zealand said, "Doctor Who is a British TV institution and we're delighted to have the opportunity to screen this very special episode at cinemas nationwide so fans can have the opportunity to enjoy the episode in full 3D."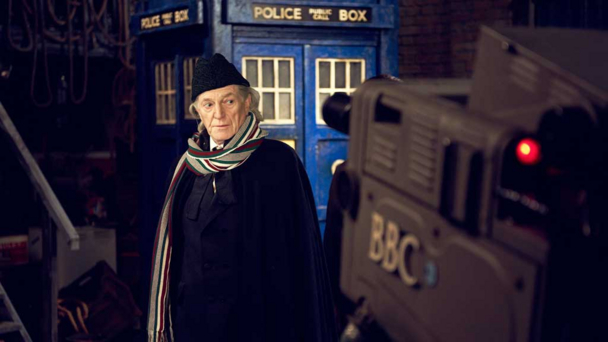 An Adventure in Space and Time
As the docudrama draws nearer, the BBC have put together a press-release for the specially written BBC2 show featuring interviews with David Bradley and Jessica Raine amongst others. Read it here.
The synopsis for An Adventure in Space and Time:
This special one-off drama travels back in time to 1963 to see how the beloved Doctor Who was first brought to the screen.

Actor William Hartnell felt trapped by a succession of hard-man roles. Wannabe producer Verity Lambert was frustrated by the TV industry's glass ceiling. Both of them were to find unlikely hope and unexpected challenges in the form of a Saturday tea-time drama, time travel and monsters!

Allied with a team of brilliant people, they went on to create the longest-running science fiction series ever, now celebrating its 50th anniversary.

Written by Mark Gatiss, Executive produced by Mark Gatiss, Steven Moffat and Caroline Skinner, Directed by Terry McDonough. Starring David Bradley (William Hartnell); Jessica Raine (Verity Lambert); Sacha Dhawan (Waris Hussein); Lesley Manville (Heather Hartnell) and Brian Cox (Sydney Newman).
The ABC in Australia have also confirmed that they will air the 90 minute docudrama on the evening of the 24th of November, after the replay of Day of the Doctor.