The BBC have announced that Jemma Redgrave, who played Kate Lethbridge-Stewart in the 2012 episode The Power of Three, will be returning this year for the 50th Anniversary Special.
The BBC site reported:
We're delighted to reveal that Jemma Redgrave will be returning to Doctor Who for the show's fiftieth anniversary special. She previously appeared in 2012's The Power of Three playing Kate Stewart, daughter of the legendary Brigadier Lethbridge-Stewart.
Jemma is part of a brilliant cast that is already known to include Matt Smith and Jenna-Louise Coleman who are joined by the returning David Tennant and Billie Piper plus screen legend John Hurt and Joanna Page. Filming is underway on the special which will be a 3D spectacular shown later this year.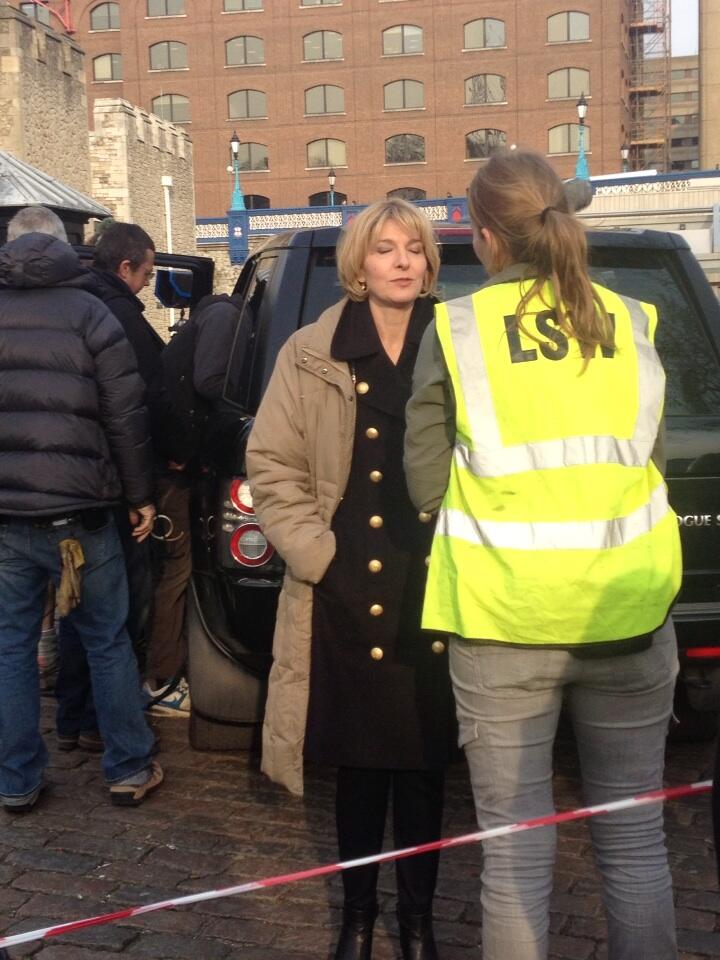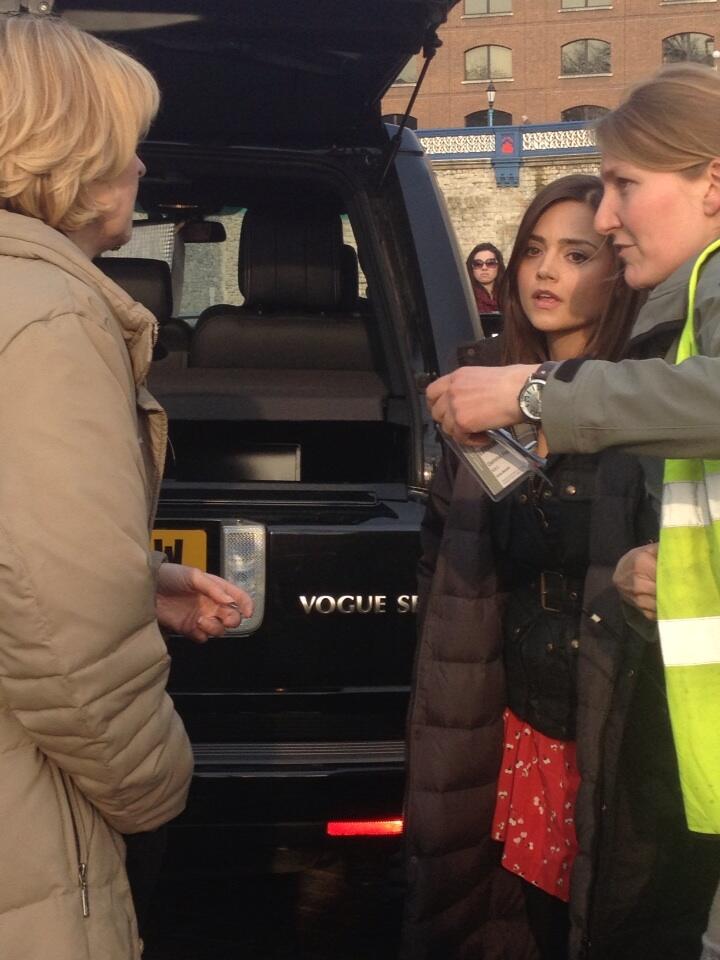 She was spotted on set today by a number of tweeters who captured her and Jenna Louise Coleman at the Tower of London – last seen in The Power of Three as the exterior for UNIT HQ.
Filming for the anniversary special continues this week.
Image Credit: Blogtor Who